So you want to change your payment information? No problem! You can do it in four easy steps:
1. Visit Entreleadership.com/login and click the Elite Login button.

2. Go to Settings, found in the side dashboard, then select Billing.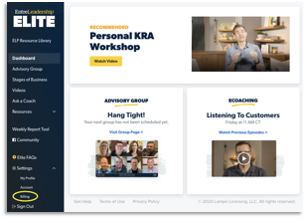 3. You may need to verify your account. If prompted, simply log in again.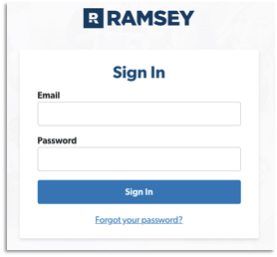 4. Type your new information under Update Payment Method. Then click Save Payment Information.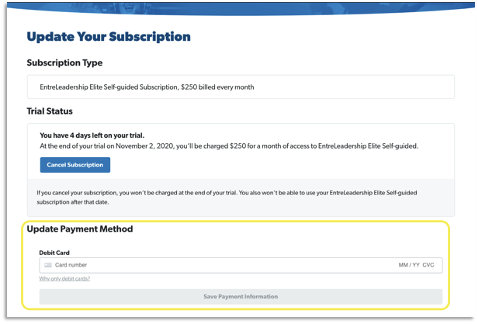 We hope that was helpful!
The EntreLeadership Team
PLEASE NOTE: At this time, the self-service online option allows debit card payments only. If you prefer to set up ACH payments, contact our support team at 844.445.2705, Option 2. Or, you can request a call by contacting us at help@entreleadership.com.